Established in 1987
---









---
Dunn & Dunn
P.O. Box 735
1607 Willow Street
Vincennes, IN 47591
(812) 882-6112

---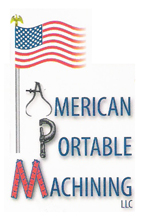 ---
Hydraulics &amp Millwrights
Dunn and Dunn makes hydraulic hose assemblies for applications under high pressures that provide the power to machinery or equipment. We have the Gates Mobile MegaCrimp 4-20 portable hose crimper and a wide variety of other specialized tools and equipment. We stock a wide variety of hose end configurations, including JIC, NPT, FFS, JIS, KOMATSU, BRITISH STANDARD and METRIC. Dunn and Dunn has its own workshop complete with specialized equipment and purpose-built machinery and tools. We can fabricate parts, modify, recondition, overhaul, & re-manufacture all makes and models of hydraulic components, specializing in cylinders and valves. Dunn & Dunn has engineering capabilities to design a new system for you or make modifications to your existing system.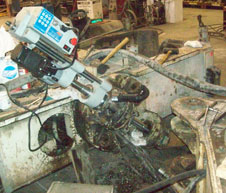 Dunn and Dunn's field support team helps minimize the downtime that can significantly affect production and profitability. We design, manufacture, service & repair hydraulic cylinders. We use special purpose equipment to ensure your job is completed with the highest quality workmanship. We couple quality with speed to ensure your hydraulic systems work at peak efficiency! We understand Metrics and can supply you with the right product. We provide both Metric & British Hose Fittings and Adapters to customers with confidence.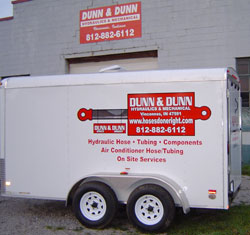 Our customers include:
Vehicle Manufacturing
Industrial Manufacturing
Mobile Equipment
Oil Production
Coal Production
Grain Processing
Agriculture
We're ready to come to your job site so contact us today.
For more information : hoseparts@gmail.com
Dunn once, Dunn Right!
Not just a slogan, that's the way we work.